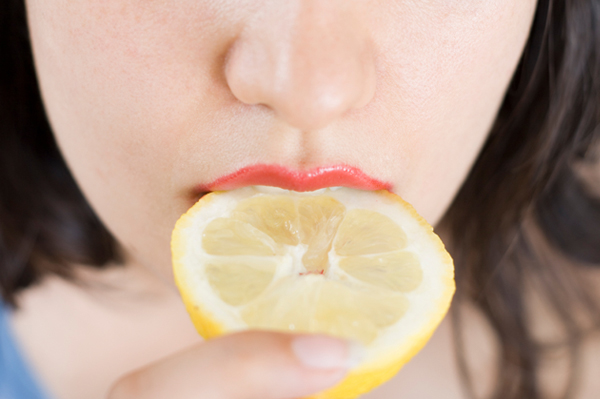 Lemons have been very useful for thousands of years already. Many people have been using lemons for cleaning purposes and also for culinary. Because of the astringent nature of lemon together with its antibacterial and bleaching properties, people consider it a perfect ingredient for all-natural teeth whitener. Besides being a safe material for teeth whitening lemon has other things to offer.
Lemon as Teeth Whiteners
There are high levels of acid present in the lemon peel and lemon juice. This makes it very effective as teeth whiteners. Because of these properties, lemon is also capable at breaking down calcium in the enamel of the teeth which can lead to the risk of dental decay and nerve sensitivity. This is noted at "The Book of Herbal Wisdom: Using Plants as Medicines."
Lemon's Effect on Teeth
Lemon juice when applied directly onto the teeth for the purpose of whitening it damage the enamel layer of the teeth and even when it is used in drinks and foods. Too much lemon oil in the diet can also break the dentine over time. Be sure not to brush your teeth after consuming lemon products at once. Wait for at least 40 minutes before brushing so as to prevent further acid breakdown. Remember to rinse your teeth with water after eating lemon or drinking lemon juice or consuming any lemon products. This advice is from "Natural Family Living: the Mothering Magazine Guide to Parenting."
Alternatives to Lemon for Teeth Whitening
Since lemon juice is not the best choice for natural tooth whitening, there are other non-commercial grade teeth whitening. Examples are the hydrogen peroxide and baking soda. These two have been used for decades already to enhance a healthy, bright, and stain-free good teeth as noted by "Natural Family Living: The Mothering Magazine Guide to Parenting." When brushing and rinsing your teeth to remove stains, there are times that you may experience tooth sensitivity. Although this condition is temporary, better consult your dentist for guidance regarding this tooth sensitivity.
Teeth Stain Prevention
Whitening regimen for the teeth is just temporary but there are things we can do to prolong the effect. One must refrain from eating foods that are high in pigmentation like cherries and berries. Also try to avoid drinking coffee, tea and wine as they can stain the teeth too if consumed in excessive amount. Staining can also become prominent once you consume foods that contain highly acidic ingredients like lemon juice and ascorbic acid. The use of straw in drinking brightly pigmented juices can minimize the risk of getting stained teeth.
Reminders:
Reminder 1: General health affects dental health.
Reminder 2: "Rosemary Gladstar's Family Herbal: A Guide to Living Life with Energy, Health and Vitality," mentioned that the use of lemons to whiten teeth can increase the risk of dental breakdown and gum disease.
Reminder 3: "Understanding and Applying Medical Anthropology," adds that poor oral hygiene and gum disease are correlative with poor circulatory and cardiovascular health.
Lemon juice is indeed a very helpful fruit in teeth whitening. However, do this in moderation to avoid undesirable effects like teeth sensitivity.