Apple (
AAPL
) claims that
Samsung
(
005930
) earned $2.4 billion on smartphones and tablets that stole the company's protected designs and technology. The South Korean electronics giant disagrees, however, and said
Apple's
numbers are about $1.72 billion off. In the ongoing trial between the two companies, Samsung on Thursday called Michael Wagner,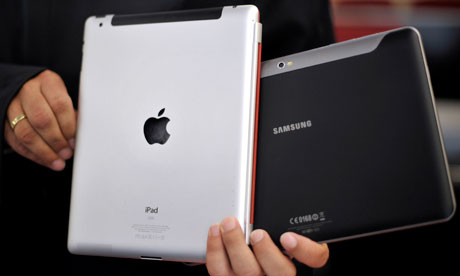 a former partner at PriceWaterhouse who has 36 years experience in calculating corporate damages, to the stand. During his testimony, Wagner suggested that Apple's estimates were way off, and Samsung actually earned roughly $519 million on sales of the devices Apple claims are infringing its IP.
"[Apple's] total calculation of total profits did not include the total cost to figure out the profits," he said according to CNET. According to Wagner's assessment, the Cupertino-based company left out key details in its calculations, such as expenses relating to sales, marketing and research and development.